---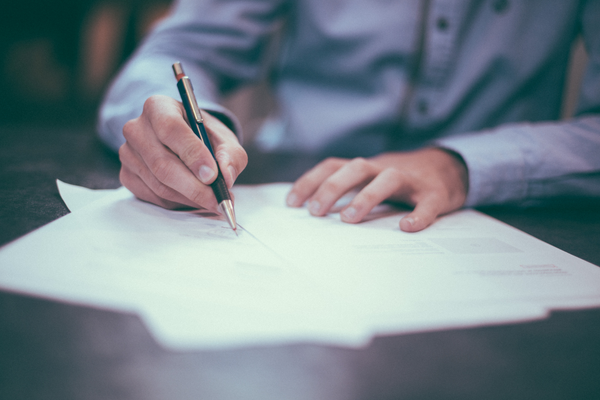 The idea of entering a business agreement during a time when there is global economic instability can be worrisome for many. The looming threat of recession can make many businesses feel like they are on unstable ground, which makes navigating everyday business operations feel more difficult. However, when it comes to franchising, what if we told you a recession could be an ideal time to become a franchise owner?
While we can't say franchising is recession-proof (essentially no business is), we can say that there are many factors to franchising that can make it an extremely viable option for those looking to take the next step in their career. Below we have outlined several ways franchising can be a rewarding opportunity to take part in, no matter the economic outlook.
Are We Facing a Recession?
Before we begin, let's look at what is happening with our economy. From February to April 2020, we faced a global economic recession, largely as a result of the pandemic. But according to RBC, Canada may face another recession in 2023, which their experts predict will be less severe than previous recessions and shorter in duration. Nonetheless, we will still see tangible impacts as a result, and some are already noticeable, such as factors like interest rates and employment.
A recession, which involves the general decline in economic activity, can put many business owners into a recession game plan mindset. But what about franchisees? Since franchise organizations have created a business plan for their franchisees to follow, there is less second-guessing involved when running a successful business, even during economic instability.
Franchising Offers a Strong Support System
 'In business for yourself but not by yourself' is a statement widely used by franchisors and that statement is likely most welcomed by franchisees when there is a looming economic downturn. When you join a franchise organization, you are essentially walking into a large network of franchise owners who are all facing similar situations and concerns as are you. Franchisors typically offer direction, experience, and support for the franchisees within their network.  This experience can differ from an entrepreneur who wants to open their own start-up and who may not have this established support system.
Real Estate Markets Open Up and Financing Options Are Available
During a recession, fewer businesses purchase property, which may make finding a franchise location a lot easier. You may also come across deals that you wouldn't have been able to access previously, especially since many landlords and commercial property owners can face difficulty maintaining tenants during a recession. Some franchises will find a location for their franchisee, and if this is the case, the search for an ideal spot may not have to take as long as it would if the selection was limited, thanks to the newly wide-open real estate market.
Investing in a franchise during a recession can also mean there may be less business competition. This can provide an opportunity to fulfill the needs of consumers to a greater degree while providing you greater access to your target audience without hindrance from local industry competition.
When financing a franchise, which is when you seek monetary support to invest in your new business, there are several options to choose from, all of which requires you to remain informed on what those options are and how you may be able to access them. This is important to do no matter the state of the economy, but is especially during economic uncertainty, as lenders (i.e., banks and other financial institutions) can tighten up their criteria, making it a bit more difficult to access funding. However, this does not mean it is impossible to access financing during a recession. In fact, by entering into an agreement with a long-lasting, successful franchise organization, many loaners and institutions can be much more open to providing the necessary financing because of the business model that has proven to be successful, even during a recession.
An Open Job Market
In a recession, many face unemployment. But as a franchisee, this can mean there is a greater pool of talented individuals out there that you can build a strong team with. This can be especially true if the franchise you are entering into is well-known, as potential employees can also feel that reassurance that brought you into the franchise to begin with.
Franchising with The UPS Store
With experts predicting a recession in the not-too-distant future, now can be a great time to take this career leap and become a franchise owner with The UPS Store. We are dedicated to the success of our franchisees, which is why we offer comprehensive training to lead you on the path to success. With countless benefits to franchising, we help to navigate you every step of the way.
If you have any questions about our franchising opportunity, be sure to check out our FAQ page and fill out our online Franchise Information form to request more information about franchising with us.
---