COVID-19 Signage – Posters and In-Store or In-Office POP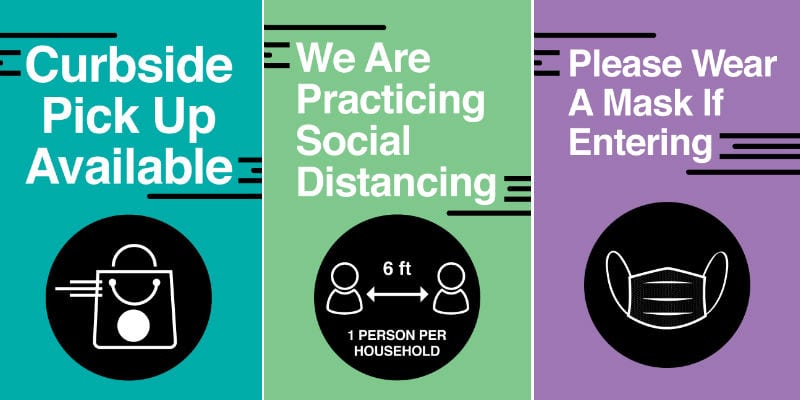 Clear and effective communication is important during this time of global pandemic, and especially so as we begin to reopen for business. To help you move forward with reopening your business, we at The UPS Store have created a number of "safety posters" in various sizes to help you advise your customers and your employees how you are adapting your business to current safety requirements.
Our signage is currently available in a few sizes:
2'X3' – ideal for a window poster or to insert in an A Frame/sidewalk sign
11"X17"– works well on window
5"X11" – perfect as counter or desktop messaging

Order yours at your nearest The UPS Store location, or through our Online Print tool. Your final product can be available for pick up at your local store, where curbside pick up is available. If ordering through our Online Print tool, your items can be shipped to you directly for a flat fee of $10 to any one address in Canada.
The UPS Store recognizes that the health and safety of customers and employees is the first priority. The UPS Store locations in Canada are following guidance from Health Canada, the CDC and WHO, along with all federal, provincial and local health safety guidelines.