All the Ways The UPS Store Can Help You During This Crisis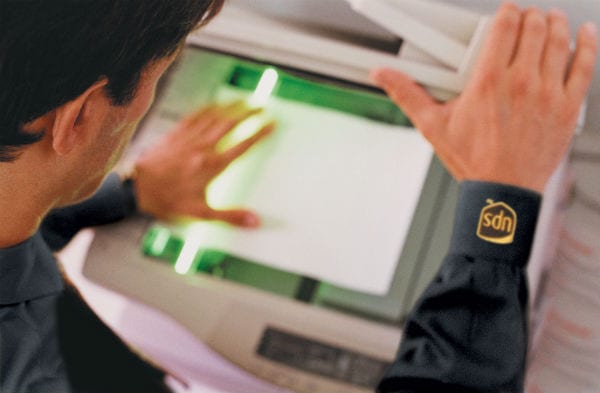 The UPS Store is here to help businesses and individuals during this challenging time. Due to wide-spread social distancing many employees are working from home, which is completely changing the dynamics of business. The UPS Store is here to help with your small business needs and ease the transition to working from home, which is why most of our locations remain open (please visit your local store's website for updated hours).
Check out the services we offer to help keep your business running smoothly during these unprecedented times.
At Store Printing:
Working from home but don't have access to a printer? The UPS Store has you covered. No job is too big or too small. Let us handle your printing while you take care of business. We stock a variety of paper stock and can professionally "finish" your documents to your specifications. Our services include printing and copying as well as collating, binding options, tabbing, laminating, and more. We also offer electronic file access (e.g. email, USB drives), colour and black-and-white digital printing, and black-and-white copies. Because all our locations are individually owned and operated, services may vary. Curbside pickup available at most locations. Contact the store in your neighbourhood to make arrangements that work best for your needs.
Online Printing:
Ordering your printed products online has never been even easier with The UPS Store's Online Print. Whether you need business cards, brochures, postcards, posters, flyers or feature sheets, The UPS Store can print it all! Start with your design:
Already have a design and just need to print it? Upload your files. We support a wide range of different file types.
Select the product you are looking to print and browse through the thousands of design templates we have available. You can narrow your search by filtering by category, size, and more.
Do you have a vision but no finished design? Use the interactive designer to create your own design and import your favourite images. Save your designs to your portfolio to print.
Ready to print? We have a number of stocks and finishes that will make your completed products shine (if, of course, that's the option you choose!). When it comes to receiving your finished printouts, you have an assortment of options. Choose to pick up from one of our The UPS Stores located in neighbourhoods across Canada (many are now offering curbside pickup). You can also get your final printed materials shipped right to your doorstep for contactless delivery. Our new Flat Rate Shipping option, made exclusively available to our Online Print customers, lets you ship your final printed products to an address in Canada for just $10.
Rent a Mailbox, Short or Long Term:
With offices closed and employees working from home, causing mail or package delivery interruption, we have a solution for you! Rent a mailbox at The UPS Store location nearest you as your alternative delivery or mailing address. This allows you to use our street address for your mail and packages, which provides you with consistent delivery destination for all your orders, regardless of which courier delivers it. You won't have to worry about signing for deliveries, package theft, weather damage, or having packages returned to sender while your workplace is closed. We'll sign for all your packages and keep them safe and secure in a climate-controlled environment until you're ready to pick them up. We offer short- and long-term options. If you're unsure how long your current situation will last, signing up for a mail-forwarding service for 3 months is a great solution.
Subscribe to our Package Receiving Service:
If you don't expect to receive many packages to your office while it's temporarily shut down, you can also subscribe to our courier receiving services. It's completely free to sign up, and you only pay for any packages we receive on your behalf! We will accept and hold packages from any carrier. This is an especially good option for high-value shipments that you don't want left at your office unattended. Contact your nearest location of The UPS Store to learn more about our package receiving options.
Shipping:
Looking for shipping solutions to send your parcels and package across Canada or internationally? The UPS Store offers great rates on both domestic and international shipping, with a variety of carriers. Contact your neighbourhood location for service availability, pricing, shipping rates, costs and scheduling.
Shredding:
With more time at home, your schedule may allow you to do all those tidying and organization tasks you've been putting off. Get rid of those unwanted documents both safely and securely with our shredding services. Inquire about our pre-paid shredding-in-a-box service. You fill it, and drop it at our store. We'll ensure it's shredded for you. Curbside service available at most locations.
Scanning/Faxing:
Don't have a fax machine at home? No problem. You can send and receive faxes at The UPS Store. We also offer scanning services, so you can scan and archive your digital documents.
Let us help with your business changes and transitions during these challenging times. We're here to ensure you have all the resources you need to continue doing business!