---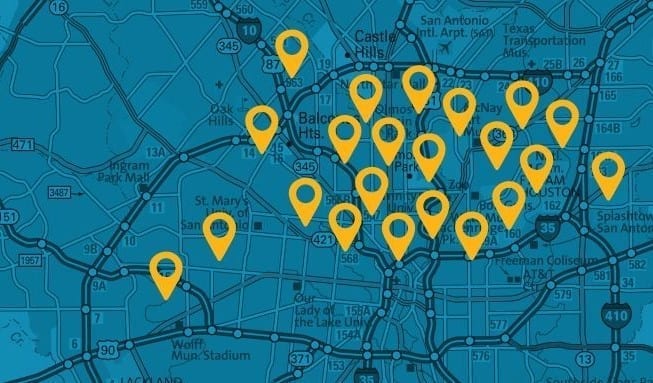 Whether you are an existing franchise owner looking to expand your revenue options or are wanting to enter a particular industry with multiple locations from the jump, multi-unit ownership can be a great way to capitalize on the success of a proven business model. Even as few as two locations owned by a sole franchisee would qualify as multi-unit franchising and that comes with a unique set of benefits and requirements.
Why Be A Multi-Unit Franchise Owner?
Multi-unit franchising will require a larger investment of its ownership, but can also provide significant financial gains, efficiencies and wider brand recognition.  Multi-unit operators typically own and operate several units or locations of the same franchise brand, which can provide more consistent cash flow and profits than owning just one unit. Of course, owning and operating multiple locations doesn't automatically mean you will be profitable; several factors go into making each franchise location successful.
Economies of Scale
Depending on the business type, multi-unit ownership may offer economies of scale, which can lead to reduced costs and increased efficiency. For example, a multi-unit owner may be able to spread marketing and advertising costs across units. Some franchisors may offer reduced licensing costs per location. In addition, and probably a very timely comment in today's economic climate, having an available pool of trained employees may provide some reliability and steadiness to your business operations. Hiring a team of employees that can alternate between locations can be a major help, especially if one location happens to be short-staffed on a certain day.
Smaller Learning Curves
Growing your business from one location to several? This can be much smoother than, for example, your experience opening and running your first location. You have already experienced what it is like to run the franchise, are familiar with the business model to follow, and understand the daily operations required to run things efficiently and successfully. Now, you can apply this knowledge to other locations, resulting in fewer bumps along the way.
Increased Brand Presence Builds Trust
A unique component of investing in multiple franchise locations is that by owning units in a number of neighbourhoods, you are working to increase franchise's brand presence and furthering brand recognition. Multiple franchise locations can also help solidify a sense of trustworthiness among potential customers, which can help drive more feet and more share of spend to your location. Recent findings indicate that 55% of consumers are more emotionally connected to a business in their neighbourhood, while 67% trust local businesses more than businesses that are strictly e-commerce. Therefore, having locally run, brick-and-mortar franchise locations in multiple areas within a defined geographical area can help produce this sense of connection and trust within the communities your units are located in.
Owning multi-units can be a lucrative investment opportunity, but it also comes with its share of risks. With careful consideration you may find that multi-unit ownership is the right growth opportunity for you.
Franchise with The UPS Store
If you are interested in joining The UPS Store's network of franchisees, whether as a single-unit or multi-unit franchisee, we have opportunities to suit your business goals and lifestyle. Be sure to check out our How to Become a The UPS Store Franchisee page with details on the steps involved with franchising with us and our thorough FAQ page for more information.
---