Business Service Centre In Vaughan/Woodbridge
We know you are passionate about your small business.
But, sometimes it may feel like you are doing it alone. Good news, you're not! The UPS Store 272 is here to help with all those things you may not be able to do yourself. We are open Monday-Friday 9am to 7pm and Saturday 10am to 3pm.
The UPS Store 272  is ready to serve you all kind of 
Printing, Copying, Laminating, Binding, Faxing, Shipping, Packing, Shredding, Mailbox Rentals, Parcel Receiving, Passport Photos and more!.
We are located at 3650 Langstaff Road at the same plaza as Tim Hortons and Gelato Gelato.
---

Mailbox Rentals
Consider a mailbox rental if:
If you are running your business from home and you want a real street address to your business

If you're planning to be away from home for an extended period,

You don't want to risk having valuable shipments left on your doorstep 
For more information click here
---

Secure Shredding
Need a place to dispose of your sensitive documents? The UPS Store #272  in Vaughan/Woodbridge, powered by Iron Mountain®, offers safe and secure Shredding Services for your personal and business documents. Bring in your unwanted paperwork in a bag or box, and we will weigh your documents in store, and charge per pound. Follow us in Instagram, @theupsstore272 ,  for Seasonal promotions.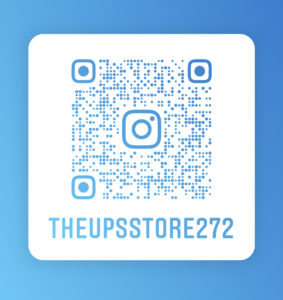 Instagram QR Code
---
Drop Off Location in Vaughan/Woodbridge 
If you have parcel(s) for drop off with either UPS or DHL, you can bring them to The UPS Store272 during business hours, including Saturday. Your items should be pre-packaged and labelled with either a UPS Prepaid Label or DHL Prepaid Label. Need help packaging your items or printing a label? Our staff  can assist. There will be additional fees associated with these services, started $3.00.
For more information click Here.
---

Your Local One-Stop Print and Design Shop
The UPS Store 272 in Woodbridge, has been the local print shop for our neighbourhood for over 15 years! We specialize in everything from B/W or Color Copies to Large Format Printing such as Real Estate Signs, Roll up Banners, Posters, Back Drops, Indoor/Outdoor Signs, Stickers and Labels and guess what! We do it all in house!
If you are planning an event of any sort let us help!  No matter what kind of event you are having – a work event, birthday, wedding, engagement, anniversary, baptism, "Sweet Sixteen" – our professional Graphic Designer can design exactly what you need. Think of us first for Invitations, Tent & Table Cards, Seating  Charts, Welcome Signs, Tags, Games and more…
 Delivery services available for all printing jobs, including Same Day & Overnight options.
For more information click Here.

Get Your Shipping Forms Started!
Download & fill out form and send by email to

[email protected]

 
Forms can be used for any courier we offer including same day delivery.  
No matter where you need to ship to, we can get it there! Down the street? Come see us! International? We do it best! Ship to anywhere in the world with our international shipping. This includes major destinations such as USA, India, Mexico, England, Nigeria, Pakistan, Iran, Iraq, Dubai, China and more!
We also do Same Day Delivery within GTA if you bring your package to us before 12 pm.
But why fill the form at home?
Save your time and make the process faster & safer for yourself
You can fill the form with no rush and in advance prepare required pieces of information
No limit in the number of parcels that you want to send
Online form covers both domestic and international shipping
For more information click Here.

---

Packaging Service
The UPS Store® #272 located in  Vaughan/ Woodbridge has a professional packing and shipping services in store and ready to help. Our Certified Packing Experts are confident in their ability to correctly pack and ship your items securely. We can save you time and can help ensure your items arrive intact at their destination. We specialize in properly packing fragile and high-value items, including antiques, art, electronics, crystal, china and porcelain.
For more information click Here.
Track a UPS Package
Need to ship more packages? Most locations offer extended holiday and weekend hours, Visit one of our locations today.
Book an Appointment
We know your time is valuable. Reserve the time most convenient to you using our Appointment Scheduler below. We look forward to working with you.
Online Printing
Need to print now? Check out our selection of print products, promotional products or upload a file to print quick.
Small Business Blog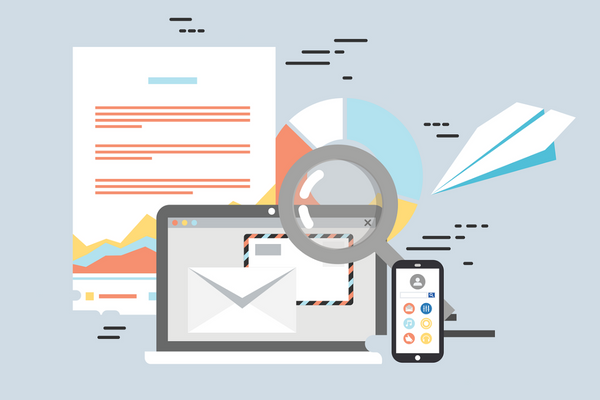 Small business
If you are a small business owner looking to boost your marketing efforts without breaking the bank, there are several low-budget ideas that you can incorporate into your marketing strategy that can help set your business up for success. While flashy, high-tech (and often expensive) marketing material may attract attention, it is important to keep in mind that many consumers are looking to small businesses for a personalized experience and are prioritizing authenticity rather than overly branded material, which small businesses can harness into their…
Read Article