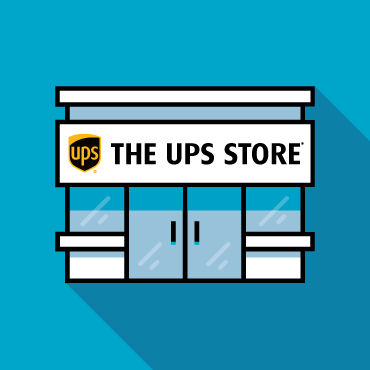 Welcome to

The UPS Store #73, Aurora

Conveniently located at Hunters Gate Plaza. Proud to serve small business in Aurora. Locally owned & operated by Gholam Ali Tehrani Yekta
Aurora Print & Copy Centre
You can upload your files here
Attach your PDF files
---
Take your PASSPORT PHOTO with us,                           

Get $3 OFF on your shipping with us.

. The UPS Store #73 in Aurora is open 24/7 online to provide primary services to customers from Richmond Hill, Aurora & Newmarket.
The services are Mailbox Service, Package Receiving & Shipping worldwide, as well as online and regular printing services.
Recently The UPS store #73 in Aurora added Online Printing as its number 1 priority. This service helps our home office worker a better printing service. Online Printing allows our customers to not only print their job from home but also print them in different sizes, colors, and styles. For 3 months, The UPS Store #73 will deliver your online printing jobs for FREE to anyplace in Richmond Hill, Aurora & Newmarket.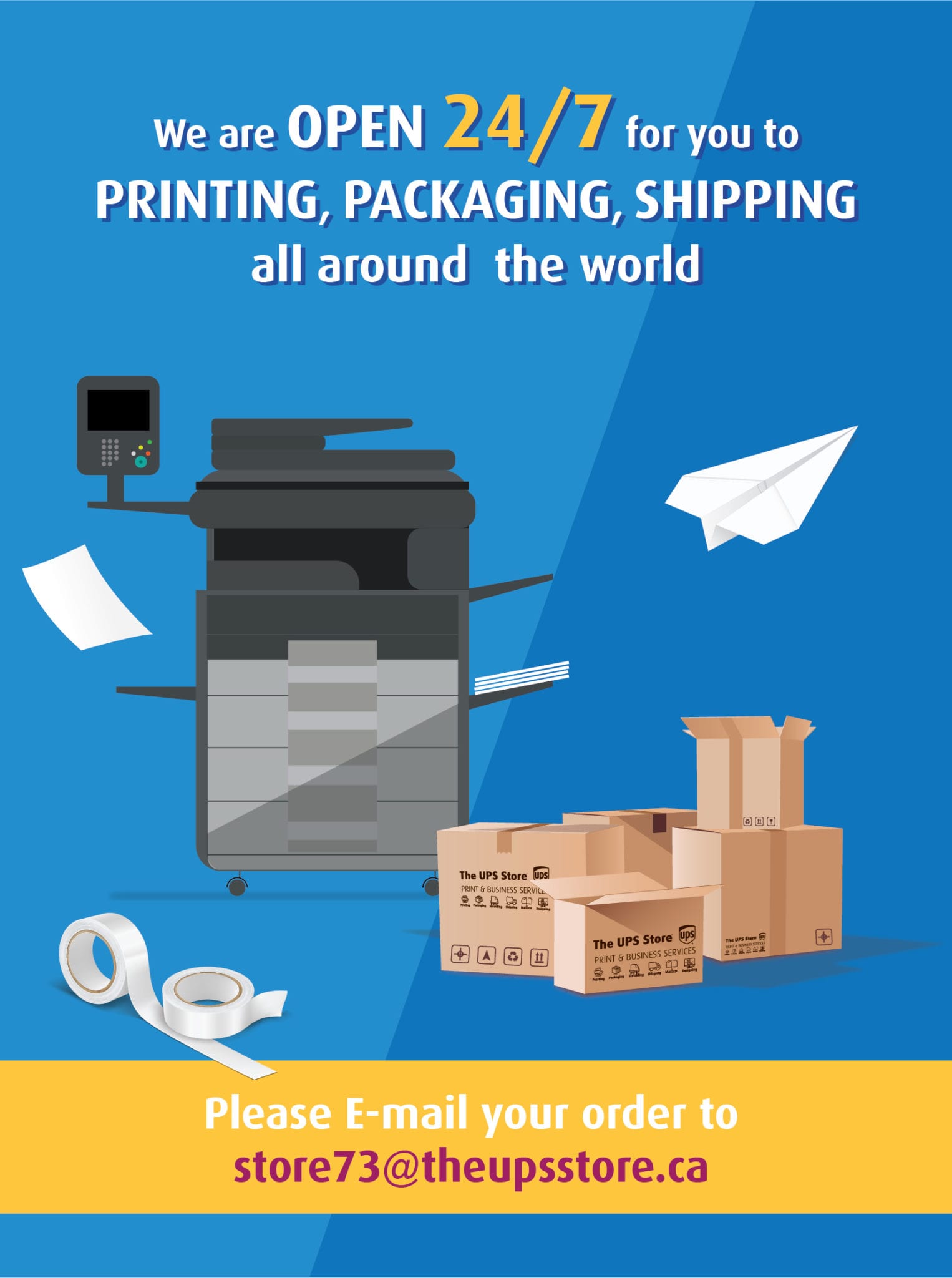 Working From Home? We Have Solutions!
Print From Home With Our Online Printing Tool
Working from home or from an alternate office? Great news! We have the solutions you are looking for.
Use our ONLINE PRINTING tool for all your printing needs. It's robust and easy to use, but best of all, you don't need to leave home. Use it to order your print from where ever you are, whenever you need to. And, right now, we are offering our Online Print customers FREE DELIVERY to any location at RICHMOND HILL, AURORA, and NEWMARKET until August 31, 2020.
Get started with ONLINE PRINTING by clicking here.
Like other organizations in Canada, the health and safety of our customers is our first priority. Be reassured that we are taking extra steps in the sanitation of our location and are ensuring our staff is maintaining good hygiene routines. Know that we are here to help our customers in any way we can and hope that you consider us not just as your business partner but rather as a helpful, supportive friend in these challenging times.
Be safe,
Your friends at The UPS Store #73 in Aurora


During the time that you have to be away from home to do your shipping & packing with The UPS Store 73, We offer you our shipping form. At home, you can enjoy your home comfort as well as shipping your parcel. Download our shipping form designed for both Domestic & Worldwide shipping. Take your time and prepare all the information that we need to send your package and bring or email the form to us after you finish and in the end just simply give it to us when you are bringing your parcel to The UPS Store 73 in Aurora.
But why fill out the form at home?
Save your time and make the process faster & safer for yourself

You can fill the form with no rush and in advance prepare required pieces of information 

Make less

No limit on the number of parcels that you want to send 

Online form cover both domestic and international shipping
*For any inquiry or question with your form please contact 905-713-1632 or [email protected] to us.
---
We want to know how did we do your needs?
We've gone social! To improve our customer service and the quality of our work, we need to know your great experience at The UPS Store #73, which also helps us to grow our small business with the great company in your social reviews.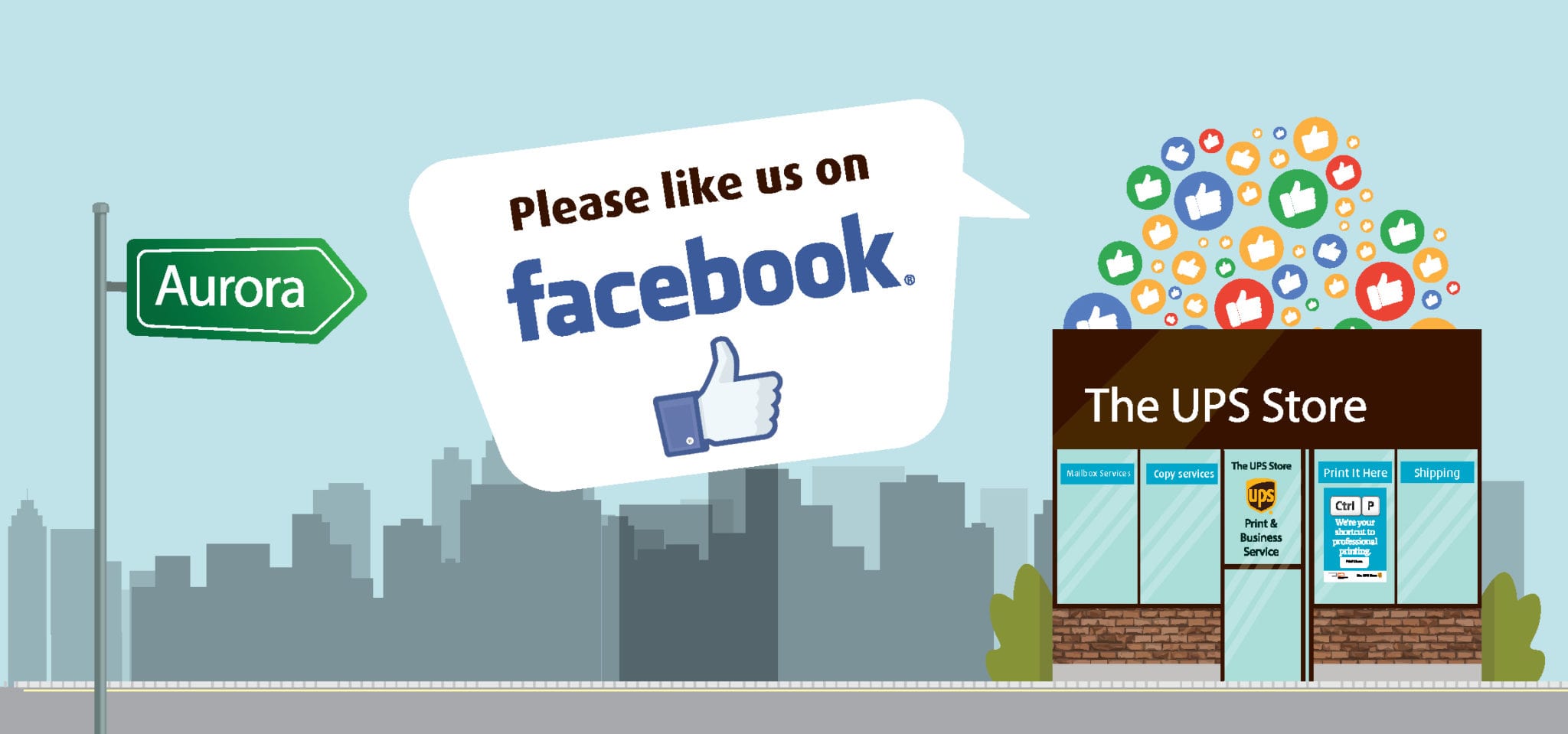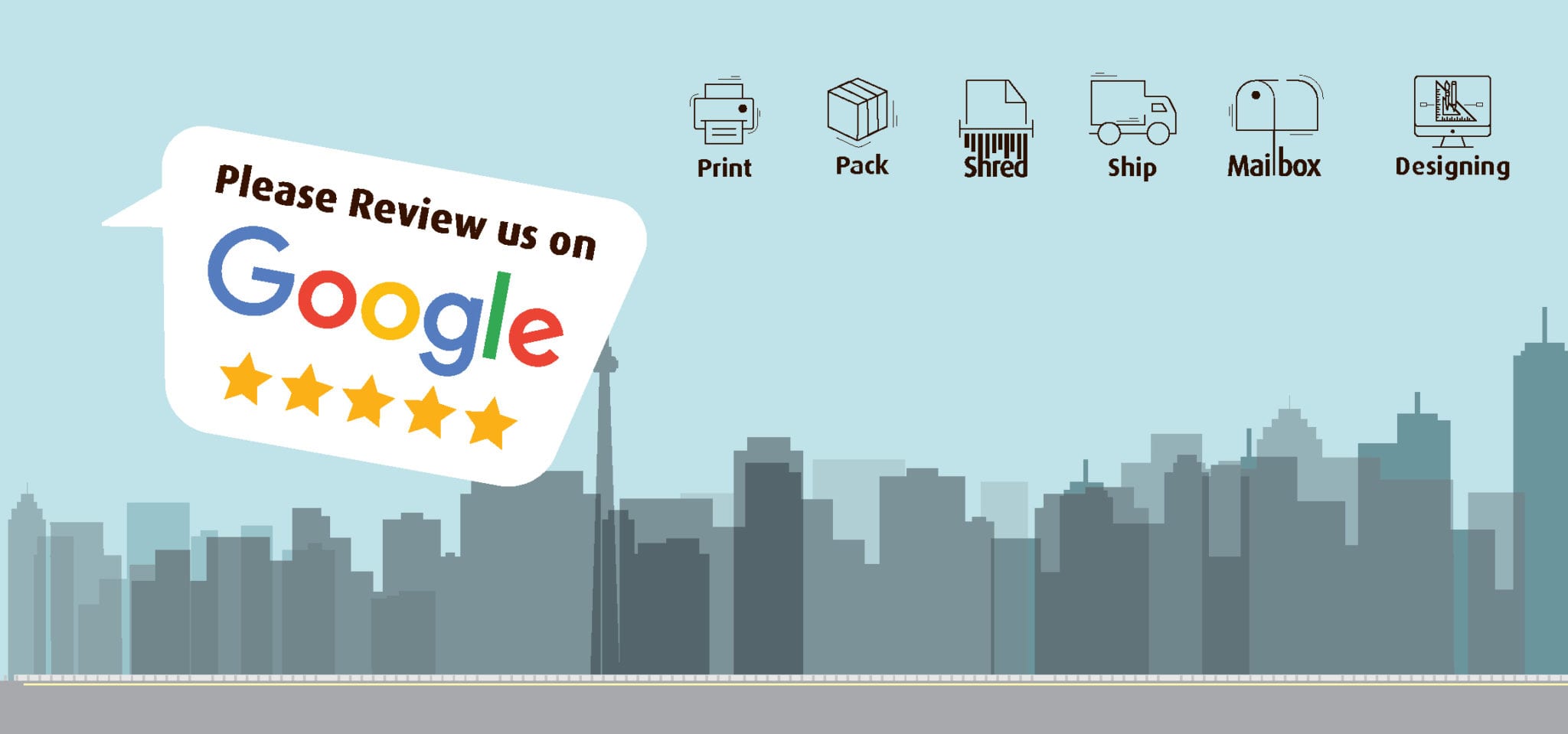 Small Business Blog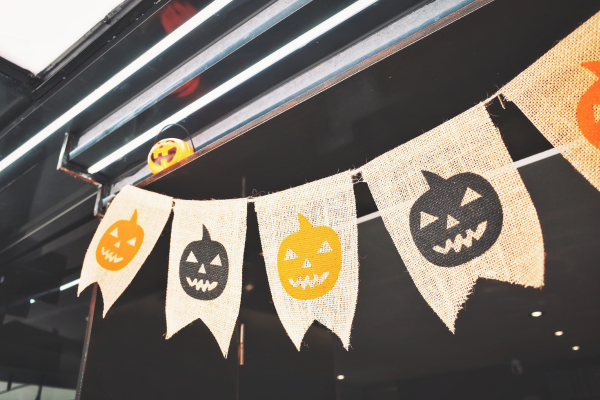 Small business
Celebrations like Halloween are a fantastic way for small businesses to show off their brand personality and join in on the fun festivities with their customers. But chances are that if you're reading this, your Halloween prep might be starting a bit late. The question is—how late are we talking? A week? A day? The amount of time before October 31st may dictate the extent of your marketing efforts. We've put together some last-minute ideas that can help your small business get in the spirit…
Read Article