Student Pack and Ship Services
Pack your boxers in our boxes and we will do the rest…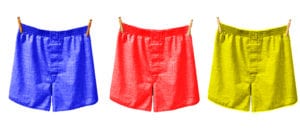 The UPS Store Kingston takes the pain and headache out of packing up and moving home.
We have boxes, tape, bubble wrap and packing peanuts. Everything you need to pack your apartment, house or dorm room. Our tips for packing up come free of charge and we can recommend materials and configurations to meet your needs.
Have some larger furniture or heavy items to ship? We can arrange less than truck load freight across Canada and around the world
We offer FREE appointment pick up to meet your needs and schedule.
Travelling before you head home. We can hold your shipment and release it so it arrives at your destination when it is convenient for you.
Need more information, please contact me, we are here to help.
Tom Wilson
Store Owner – The UPS Store Kingston Ontario
Cell – 613-985-1734
Text – 613-985-1734
EMAIL – [email protected]