West Kelowna's Small Business Resource Centre
We're proud to have served the community of West Kelowna, BC for 23 years and counting! Our wide range of products and services can meet any consumers' and small business owners' needs, including packing and international and domestic courier shipping, quality printing and copying services, and more.
If you're a small business owner looking for a dependable and trustworthy store, you can count on us to serve your business needs. We're located in the Westbank Towne Centre; to find us easily, take the entrance closest to Brown Road. We're in the heart of downtown West Kelowna, serve the communities of Westside and Peachland, and are a member of the Greater Westside Board of Trade.
Come and see what we can do for you. We have a broad range of services and we will always find a way to get the job done. We're flexible and customer-friendly, and we will go the extra mile to ensure you get what you need. Our location is very convenient, in a strip mall with other great tenants and with ample free parking.
Being a part of the community as the preeminent small business resource centre is an accomplishment that we're proud of. Print, ship & more at The UPS Store on Dobbin Road.
Track a UPS Package
Need to ship more packages? Most locations offer extended holiday and weekend hours, Visit one of our locations today.
Book an Appointment
We know your time is valuable. Reserve the time most convenient to you using our Appointment Scheduler below. We look forward to working with you.
Online Printing
Need to print now? Check out our selection of print products, promotional products or upload a file to print quick.
Small Business Blog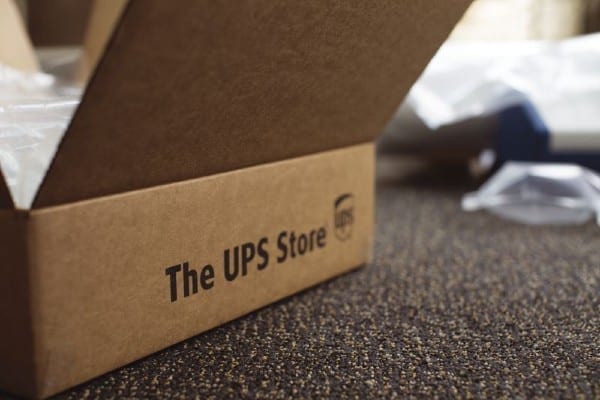 Shipping
When shipping items across long distances, it's important to choose the correct boxes and cushioning to ensure they arrive safely and in one piece at their destination. Proper packing begins with selecting the right materials. Check out our guide on choosing the most suitable carboard box for your next shipment. Use New, High-Quality Corrugated Boxes: There are three types of corrugated box: single-wall, double-wall, and triple-wall. Your item's shape and weight, as well as any forces your box may be subjected to during shipping and…
Read Article