Wide Format Printing
Attending a tradeshow, or looking to advertise your business to customers in a big way? Our large format print products are ideal for communicating your brand, with poster printing, vinyl banners, signage, trade show booths and more.
At The UPS Store-North Ajax, we've got you covered.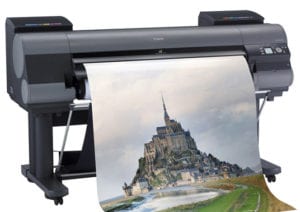 At any length and up to 42" wide, The UPS Store-North Ajax offers large format printing on various types of media.
Posters
Digital Prints
Research & Lecture Posters
Banners
Roll-up stands
Foamcore
Coroplast
Canvas & Painting Reproduction
Textured Fine Art Paper
Photopaper (gloss or matte)
Enlargements/Reductions
Don't Limit how BIG you can go!
Other Large Format items we can produce for you:
A-Frames – 24″ to 48″
Wedding Seating Plans
Lawn Signs – Coroplast or Bag Signs
Perforated Window Graphics
Road Signs & Flags
Engineering Drawings
Do you need large drawings for your business? Doing a bid submission or creating your own bid for a job but just can't see in on the screen and need it in your hand? We can do B&W / Colour Engineering drawings, Topographic or Survey drawings, Architecture and Construction Drawings.
We have a pre-purchase program to help reduce your costs. Sameday and Next Day available.