Array
(
)

Packaging & Shipping Services
We're your one-stop shop for packing and shipping services. Whether you need domestic or international shipping, packing help ahead of a big move, or packaging materials, we offer a wide range of shipping options, packaging services and moving supplies.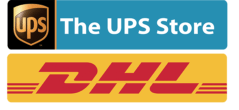 DELIVER YOUR BUSINESS TO THE WORLD WITH THE INTERNATIONAL SPECIALISTS.
Having pioneered international express shipping virtually everywhere, our expertise is unparalleled.
Here are a few international counties we ship to:
Andorra, Argentina, Australia, Austria, Bahrain, Belgium, Bermuda, Brazil, Brunei, Bulgaria, Cambodia, Chile, China,
Colombia, Costa Rica, Croatia, Cyprus, Czech Republic, Denmark, Dominican Republic, Estonia*, Faeroe Islands,
Finland, France, Martinique, Germany, Greece, Guadeloupe, Guam, Hong Kong, Hungary, Iceland, India, Indonesia,
Ireland, Italy, Japan, Kuwait, Latvia*, Lithuania*, Luxembourg, Macau, Malaysia, Malta, Mexico, Netherlands,
New Zealand, Norway, Panama, Peru, Poland, Portugal, Romania, Russia, San Marino (Italy), Singapore, Slovakia,
Slovenia, South Korea, Spain, Sweden, Switzerland, Taiwan, Thailand, Turkey, United Kingdom (UK/England),
Uruguay, U.S. Virgin Islands, Venezuela, Vietnam, Zambia
ON-TIME DELIVERY 
State-of-the art hubs around the world allow your time-definite shipments to move at full-speed.
WORLDWIDE COVERAGE
DHL provides delivery to 120,000 destinations in over 220 countries and territories worldwide.
NO HIDDEN COSTS
Our competitive upfront pricing for door-to-door delivery makes costs predictable and easy to manage.
EXPORT AND IMPORT
Daily direct flights into and out of Canada connect your imports and exports to every corner of the globe.
Packing Services
Our certified packing experts here at The UPS Store® can pack almost anything. We can save you time and can help ensure your items arrive intact at their destination. We specialize in properly packing fragile and high-value items, including antiques, art, electronics, crystal, china and porcelain.
The UPS Store Certified Packing Experts®
Trust our team to help you with the right packaging and shipping solutions to get your goods where they need to be. Our certified packing experts can pack almost anything, including odd-shaped, fragile and oversized items.
Whether you're sending homemade goodies to loved ones across the country, or today's latest gadgets and gizmos – we can expertly pack your items with care.
Customized Packaging Solutions
Large or odd-shaped items often require specialized packaging. We can help with custom packaging solutions for your needs. Not sure where to begin? Stop by and talk to our certified packing experts today. We can advise you on the best packaging method needed for your item(s).
Pack & Ship Guarantee
We know how important your packages and gifts are. That's a fact we don't take lightly at The UPS Store®. Certified Packing Experts pack your gifts right and we stand behind our service. Protect your package and add a Pack & Ship Guarantee service to your shipment!  Visit us for more details.
Shipping Services
We have a variety of shipping options to meet your deadline and your budget. We offer delivery at the right speed, the right time, and the right cost for meeting and exceeding your critical shipment needs.
Let us help you with a variety of courier options, including UPS® and DHL, which offer everything from overnight to ground delivery, from domestic to worldwide. We have envelopes and boxes in various sizes, as well as custom packaging services.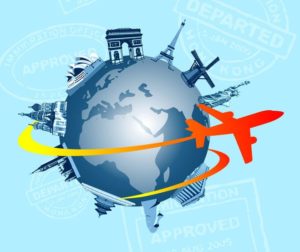 Moving Services & Supplies
We've got what you need to get moving:
professional strength moving boxes and kits in a variety of sizes
tape, bubble cushioning, and packaging peanuts
custom-made boxes for irregularly shaped items
Packaging Expertise for your Move
Have an upcoming move and not sure where to begin? Let us help.
We can:
recommend how many boxes you might need
provide advice on which packaging materials will work best for your items
custom pack fragile and odd-sized items