Array
(
    [0] => Array
        (
            [image_id] => 290
            [image] => https://www.theupsstore.ca/234/wp-content/uploads/sites/562/2022/07/corporate1.jpg
            [title] => 
            [description] => 

Corporate Mailbox Size (11"x6")


Corporate mailbox is ideal for larger companies, such as real estate brokerage, insurance agencies, manufacturers and companies that have multiple employees. Corporate mailbox might be an ideal solution to receive all your important mail and parcels securely and worry free.


Business Mailboxes


            [heading_link] => 
        )

    [1] => Array
        (
            [image_id] => 292
            [image] => https://www.theupsstore.ca/234/wp-content/uploads/sites/562/2022/07/business_Mailbox.jpg
            [title] => 
            [description] => 

Business Mailbox Size (5.5"x6")


If you are starting a business and in need of a professional address then The UPS store business mailbox can help your new business. Whether you are a contractor, agent or working from home a business mailbox is ideal to keep your business separate from your home.

You can email us to find out if there are any important mail or parcels and we can forward your mail to new destinations if you are travelling or you are on a business trip.


Personal Mailboxes


            [heading_link] => 
        )

    [2] => Array
        (
            [image_id] => 294
            [image] => https://www.theupsstore.ca/234/wp-content/uploads/sites/562/2022/07/Personal_Mailbox.jpg
            [description] => 

Personal Mailbox size (3.5"x4")


Simply need a Toronto address for your personal mail then The UPS Store address is a safe and secure way to receive your important mail. If you are new to Canada or just moved into town and need a temporary address, the personal mailbox can be a perfect solution until you find your ideal place to live. Many of our personal mailbox holders decide to keep the address even after they have settled in because of security and convenience.
        )

)

Mailbox Services

Get a mailbox that works for you at The UPS Store® in your neighborhood. Whether you're planning to be away from home for an extended period, or you don't want to risk having valuable shipments left on your doorstep, we can provide you with a secure mailbox to hold your mail until you are able to collect it. Stay Connected – Reliable Mailbox Services. Sign Up Today! Convenient, Secure, and Affordable. Manage Your Mail with Ease and Peace of Mind.
The benefits of having a full service mailbox at The UPS Store® include:
A real street address, not a PO Box number: Providing a more professional image for your business, with an address that can accept packages from all couriers.
24-hour mailbox access: Pick up your mail when it's convenient for you.
Safe & Secure Mail Holding: Your mail is kept under lock & key until you are ready to receive it.
Full-service mail and package receiving: Never miss a delivery.
Mail holding and forwarding (Additional fees may apply): Peace of mind knowing your mail is held in a secure location or can be forwarded to you wherever you are.
Package acceptance from all shipping carriers.
Click here to inquire about mailbox rates and promotions or reserve your mailbox.

Mailbox Types
Corporate Mailboxes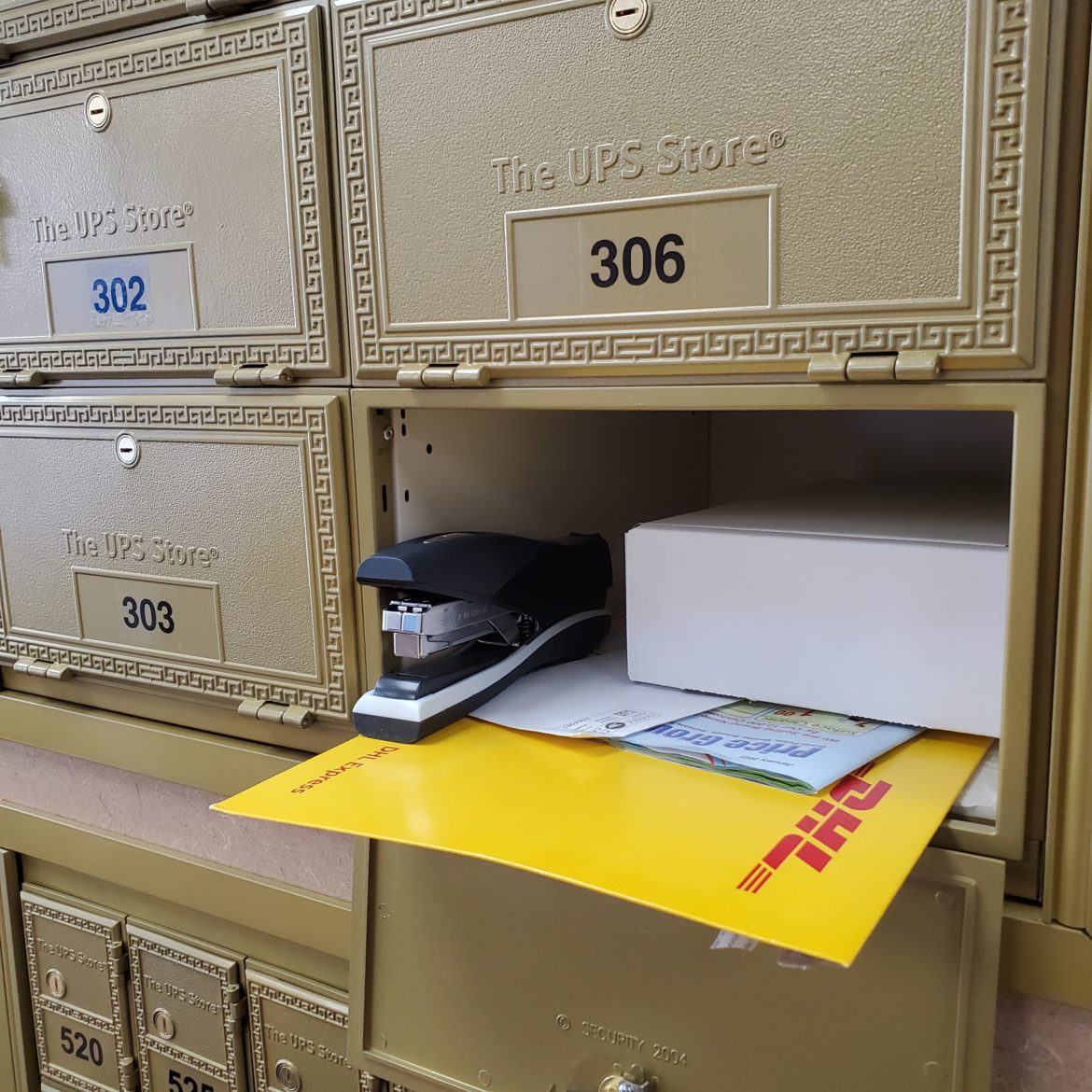 Corporate Mailbox Size (11″x6″)
Corporate mailbox is ideal for larger companies, such as real estate brokerage, insurance agencies, manufacturers and companies that have multiple employees. Corporate mailbox might be an ideal solution to receive all your important mail and parcels securely and worry free.
Business Mailboxes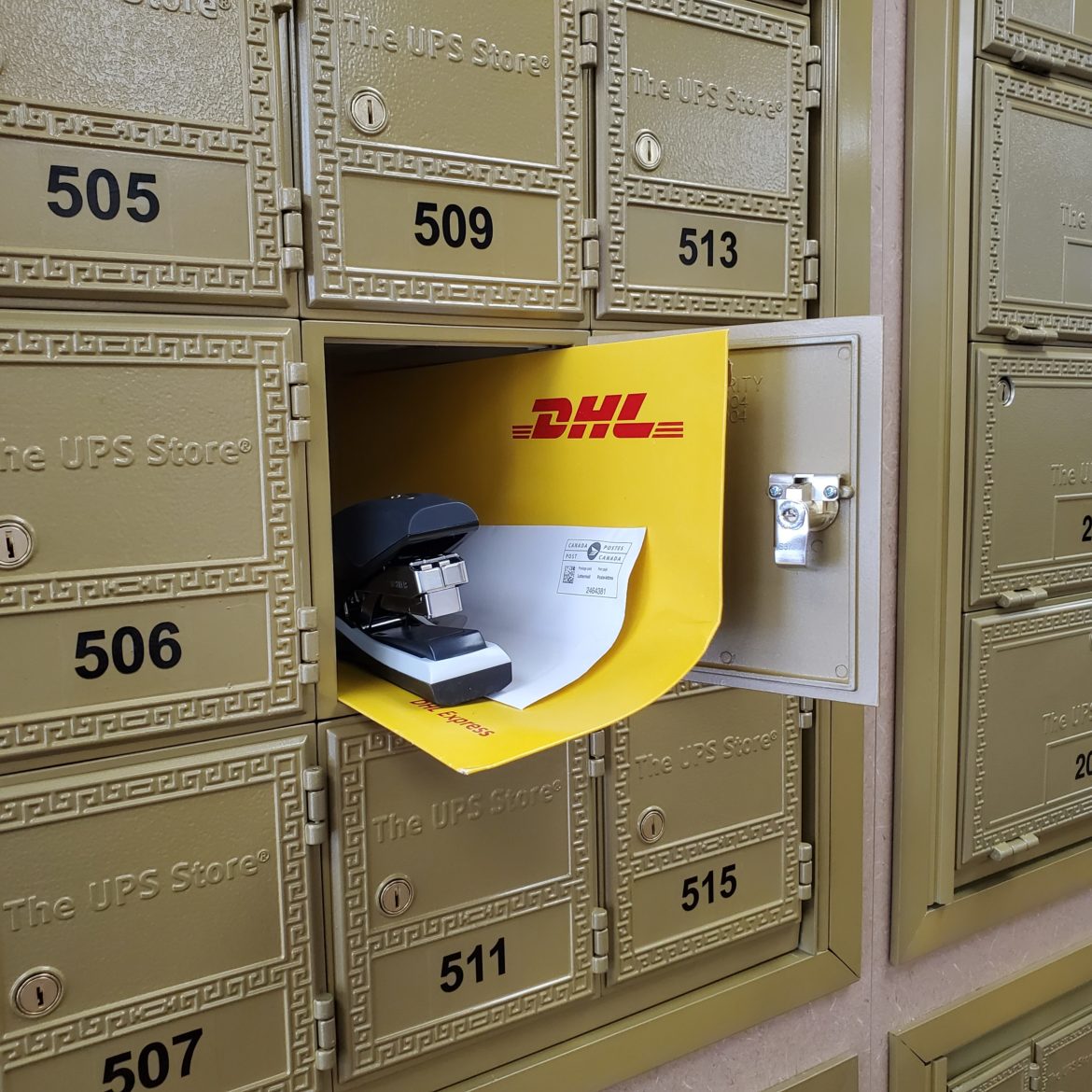 Business Mailbox Size (5.5″x6″)
If you are starting a business and in need of a professional address then The UPS store business mailbox can help your new business. Whether you are a contractor, agent or working from home a business mailbox is ideal to keep your business separate from your home.
You can email us to find out if there are any important mail or parcels and we can forward your mail to new destinations if you are travelling or you are on a business trip.
Personal Mailboxes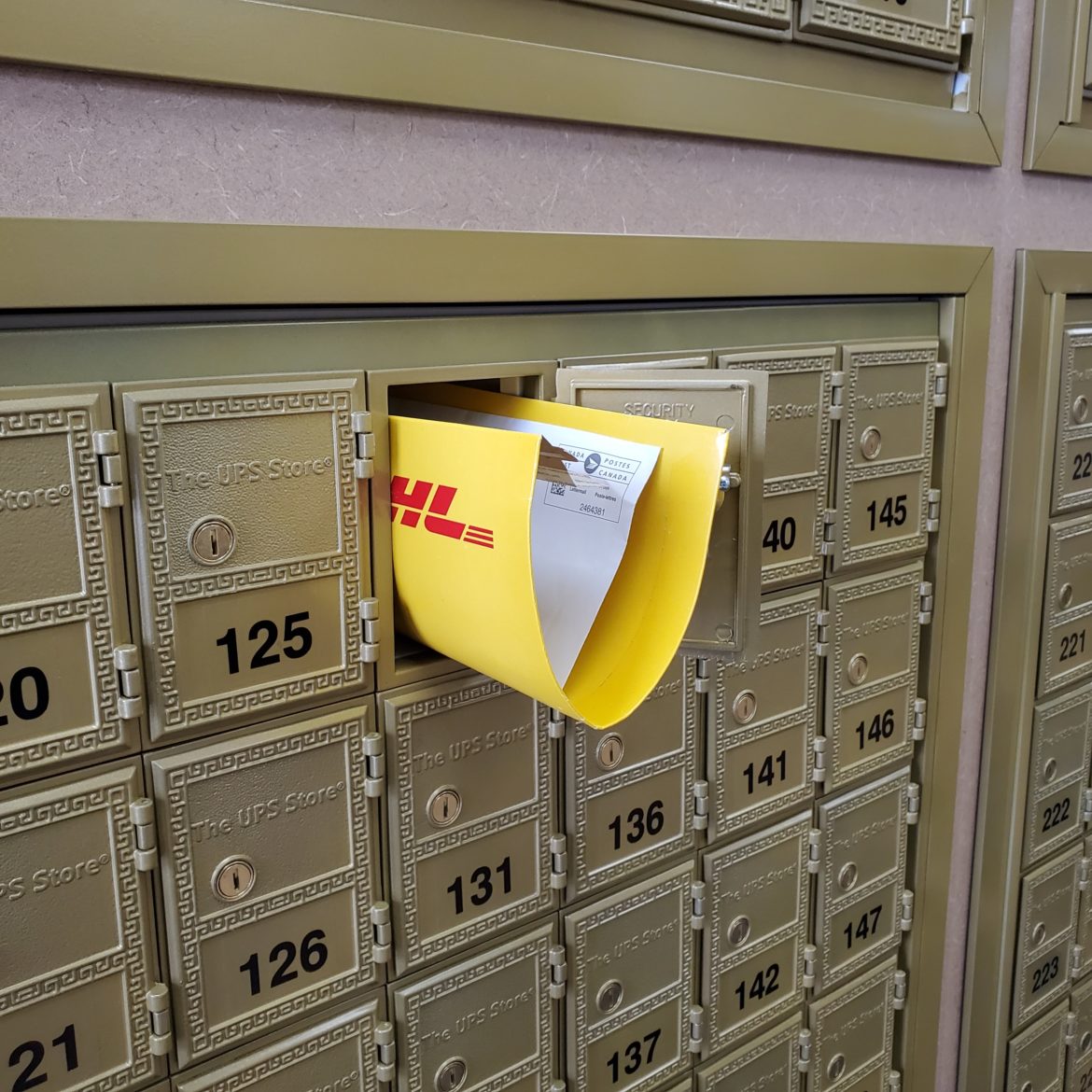 Personal Mailbox size (3.5″x4″)
Simply need a Toronto address for your personal mail then The UPS Store address is a safe and secure way to receive your important mail. If you are new to Canada or just moved into town and need a temporary address, the personal mailbox can be a perfect solution until you find your ideal place to live. Many of our personal mailbox holders decide to keep the address even after they have settled in because of security and convenience.