Upcoming Franchise Opportunities with The UPS Store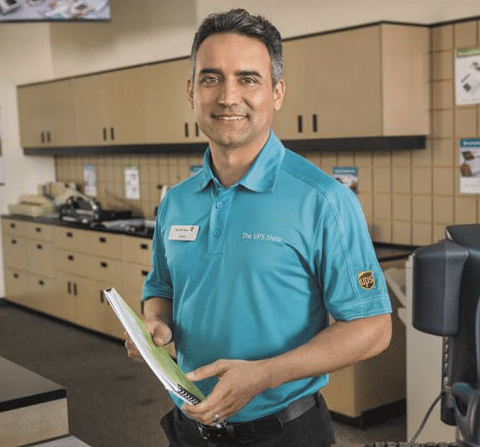 Are we the right business opportunity for you? Join us Monday, April 21 and Tuesday, April 22 to learn how our franchise opportunity can help you meet your business goals. Speak face-to-face with a local representative of The UPS Store Franchise Development Team in your area:
Edmonton, AB:
FRANCHISE OPPORTUNITY – OPEN HOUSE
Date: Tues. April 21, 2015
The UPS Store #278
10654 82nd Ave
Edmonton, AB
T6E 2A7
Time: 7-9pm
Click to register
Montreal, QC:
FRANCHISE OPPORTUNITY -SEMINAR
Date: Mon. April 20, 2015
The UPS Store Quebec Area Offices
1855 St-Regis #100
Dollard des Ormeaux, QC.
H9B 2M9.
Time: 7-9pm
Click to register
Oakville, ON:
FRANCHISE OPPORTUNITY – SEMINAR
Date: Tues. April 21, 2015
The UPS Store Corporate Office
1115 North Service Rd. W., Unit 1
Oakville, ON
L6M 1Z5
Time: 7-9pm
Click to register
Ottawa, ON:
FRANCHISE OPPORTUNITY – SEMINAR
Date: Tues. April 21, 2015
Westin Hotel Ottawa.
11 Colonel By Drive (Attached to Rideau Shopping Centre)
Ottawa
K1N 9H4
Time: 7-9pm
Click to register
Vancouver, BC:
FRANCHISE OPPORTUNITY – OPEN HOUSE
Date: Tues. April 21, 2015
The UPS Store #209
280 Nelson Street
Vancouver, B.C.
V6B 2E2
Time: One on One Appointments available between 10am-5pm.
To book, please email: [email protected]
Vaughan, ON:
FRANCHISE OPPORTUNITY – SEMINAR
Date: Tues. April 21, 2015
SpringHill Suites Toronto Vaughan
612 Applewood Crescent
Vaughan, ON
L4K 4B4
Time: 7-9pm
Click to register
Winnipeg, MB:
FRANCHISE OPPORTUNITY – OPEN HOUSE
Date: Tues. April 21, 2015
The UPS Store #322
Winnipeg Square
360 Main St
Winnipeg, MB
R3C 3Z8
Time: 7-9pm
Click to register
Harness the Power of the Shield
Enormous Strength and Limitless Potential
Consider the pleasure of joining one of the world's more respected and well-known brands in a franchised retail environment.  The security of joining an innovative network with almost 30 years of retail and franchising experience.  The simple joy of helping small business make their business a success with leading edge technology and world-class customer service.
As a The UPS Store franchisee, you become an integral part of a globally respected brand, which means your business centre will be known and trusted the moment you open your doors.
The UPS Store is Canada's largest franchisor of business services centres and is Canada's largest chain of print & copy centres.
The UPS Store concept is uniquely positioned to service the needs of the small office and home office business with our mix of business services.  With the services and expertise they provide small business, The UPS Store franchises are an integral and valued necessity it today's business marketplace.
Digital Printing & Photocopying
Document Finishing Services
Mailbox Services
Custom Packaging Services
Packaging Materials and Moving Supplies
International & Domestic Shipping
Faxing Services
Office Supplies
And so much more!
The UPS Store Franchise Solution Delivers Experience and Support from Day One
Powerful Brand Recognition
Site Selection Assistance
Site Design and Construction
Comprehensive Training
Technology Development and Support
Pre-Established Corporate Customer Base
Strength in Network Buying Power
National, Regional and Local Marketing Solutions
Local and Ongoing Support
FAQs
What makes The UPS Store franchise opportunity the right choice for me?
With a The UPS Store franchise, you are harnessing the power of the UPS brand and benefiting from a 25 year history as a leader in the retail business services sector.
With the over 360 locations in Canada, The UPS Store chain in Canada is part of a North American network of over 4700 business service centres, consisting of both The UPS Store and Mail Boxes Etc. locations.
The UPS Store concept is the solution for the burgeoning small and home office markets, offering a complete array of business services, all in one convenient location.
Through ongoing support, including operational support, national and local marketing, extensive training and technology development, we are committed to helping you achieve your goals.
What is the estimated initial investment?
The estimated initial investment range is between $146,150 to $179,550 plus working capital.  This includes franchise fee, start-up costs, equipment and supplies. Actual costs may vary, however, depending on individual locations.
Do you offer financing?
We do not offer financing to first time franchisees. However, we will assist our applicants to prepare a business plan and submit the application to potential lenders. We do offer financing for existing franchisees interested in investing in additional The UPS Store franchises through our Multi-Store Ownership Program.
Who identifies where my store will be located?
The UPS Store corporate office and your local Area Franchisee and/or Area Regional Manager will work with you to find an optimal retail leasing opportunity.  Once your site has been evaluated and approved for a The UPS Store location, your Area team will assist you with your lease negotiations.
Get more information on The UPS Store franchising opportunities or find out if there is a franchise event in your area of interest.