The Environmental Benefits of Shredding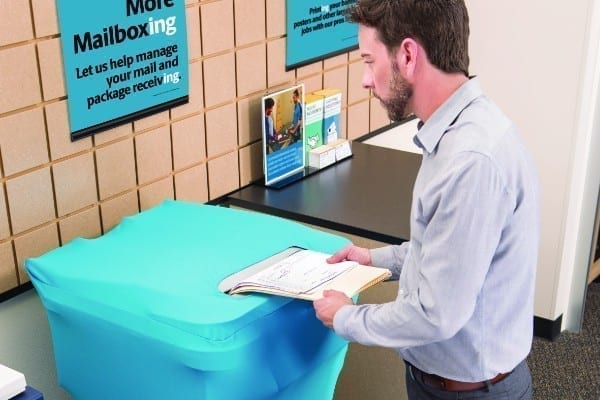 We already know the advantages of shredding our documents when it comes to getting organized and protecting our privacy. Unlike throwing documents in the trash, shredding is a secure way to destroy sensitive and identifying materials. However, standard home office shredders do not have the capacity to shred substantial amounts of paper efficiently, and only average about 10 documents at a time (not to mention all paper clips, binder clips, rubber bands, etc. that must be removed before shredding). That's why our customers opt to take their unwanted documents to The UPS Store, where we'll weigh them before you place them into the secured, locked bin for secure, offsite shredding to ensure your documents are fully and quickly destroyed.
But did you know that shredding has environmental benefits as well? When our shredding partner, Iron Mountain, securely shreds your documents, the processed materials are transported to paper mills for pulping. This destruction process provides benefits to both the security of your private information and to the global environment by reducing pollution, preserving landfill space and likewise saving trees, water and energy resources.
In 2021, The UPS Store shredded more than 1.7 million pounds of paper. That resulted in:
Over 15,000 trees preserved.
Over 4,300 cubic yards of waste directed AWAY from landfills.
30M gallons of water saved.
Almost 1.3M lbs. of CO2 emissions avoided.
Protect your privacy and trust The UPS Store to shred those sensitive documents for safe & secure destruction. Visit The UPS Store near you for details!