Holiday Shipping Dates 2014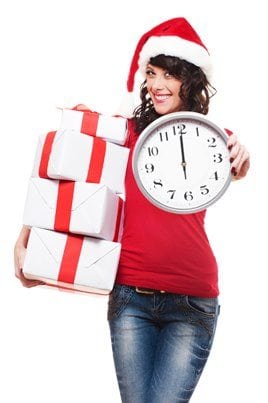 Are you shipping gifts to loved ones who live far away this holiday season? Here are the key dates to keep in mind:
December 16 – Last day to ship by Ground for delivery to US & Extended Areas*
December 17 – Last day to ship by Ground for delivery across Canada*
December 19 – Last day to ship by Air for International delivery*
December 23 – Last day to ship by Air for delivery to the US & across Canada*
*Time in transit varies by destination. See store for details.
Let the Certified Packaging Experts at The UPS Store help get your gifts there in time for the holidays!
Choose UPS for on-time delivery in Canada or across the globe.
Need it there fast? Ship by air for overnight delivery.
On a budget and have some time? Ship by ground and save!
Let our Certified Packaging Experts pack it for you.
Packaging Supplies are available for the do-it-yourselfers.
Choose our Pack & Ship Guarantee. Here's how it works.
We pack your gifts
You choose UPS for on-time delivery
We offer a 100% refund on the value of the contents plus the cost of packing and shipping if the item is damaged or lost in transit
Visit The UPS Store in your neighbourhood to learn more and ensure your gifts arrive safely and on in time.