Array
(
    [0] => Array
        (
            [image_id] => 
            [image] => 
            [title] => Faxing
            [description] => Don't have a fax machine at home? No problem. You can send and receive faxes at our location.
            [heading_link] => 
        )

    [1] => Array
        (
            [image_id] => 
            [image] => 
            [title] => Archiving Services
            [description] => Archive your key documents to USB stick, external hard drive, or even disk at The UPS Store.
            [heading_link] => 
        )

    [2] => Array
        (
            [image_id] => 
            [image] => 
            [title] => Shredding Services
            [description] => Discard of your unneeded documents, with safe & secure shredding services at The UPS Store.
            [heading_link] => 
        )

    [3] => Array
        (
            [image_id] => 215
            [image] => https://www.theupsstore.ca/302/wp-content/uploads/sites/583/2021/02/Notary.jpg
            [title] => Notary Public in and for the Yukon Territory
            [description] => A Notary Public is available daily between 9:30 & 5:30.  No appointment is required.
        )

)

Additional Products & Services
Faxing
Don't have a fax machine at home? No problem. You can send and receive faxes at our location.
Archiving Services
Archive your key documents to USB stick, external hard drive, or even disk at The UPS Store.
Shredding Services
Discard of your unneeded documents, with safe & secure shredding services at The UPS Store.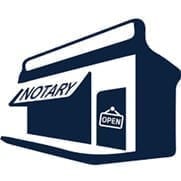 Notary Public in and for the Yukon Territory
A Notary Public is available daily between 9:30 & 5:30.  No appointment is required.